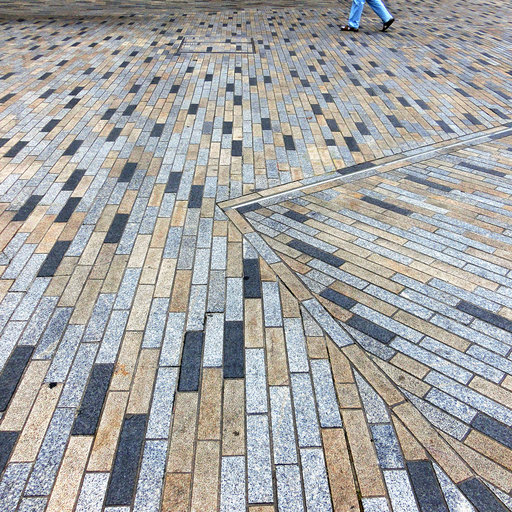 WHO IS DOCMAN?
Self taught and lover of the arts:
record and document;
look and search;
reality and abstraction;
rhythm and pattern;
surface and structure;
usual and unusual.
Art? Maybe not.
Photography? Certainly.
Beautiful? it's up to you.
Footsteps, 50x50, 2014
Hesselink started in photography in 1970. In 2010 he founded Docman's GaGa, a modest Garage Gallery in which he shows his current pictures during the summer months.
Lately his pictures turn more and more towards the abstract. For years his motto has been 'Touchable with the naked eye' but it sometimes becomes more and more '(Just) touchable' or even '(No more) touchable with the naked eye'.
However, he still searches for the extraordinary in the ordinary; structure and texture, pattern and rhythm remain his themes. In 2015 Docman's GaGa Garage Gallery shows the different themes that were highlighted during the first five years of its existence: old and new architecture, geometry and abstraction, traces of human presence, water and nature. A series of autumn trees photo's, made during walks in the area in 2014, are among the new works this year.
BIOGRAPHY & CAREER:
Born May 3d 1951, Utrecht, Neth.
current residence: Bellingwolde, Groningen, Neth.
career:
arthouse director, programmer, filmarket coordinator, 1977-1986
program director satellite tv stations, 1987-1994
freelance film/tv journalist, festival programmer, 1980-1996
communication & marketing consultant, 1996-today
freelance web designer, webmaster, 2000-today
teacher computer sciences, developer of it teaching programs, 2004-2014
freelance writer, photographer and event organizer, currently
more photos:
http://www.flickr.com/photos/docman